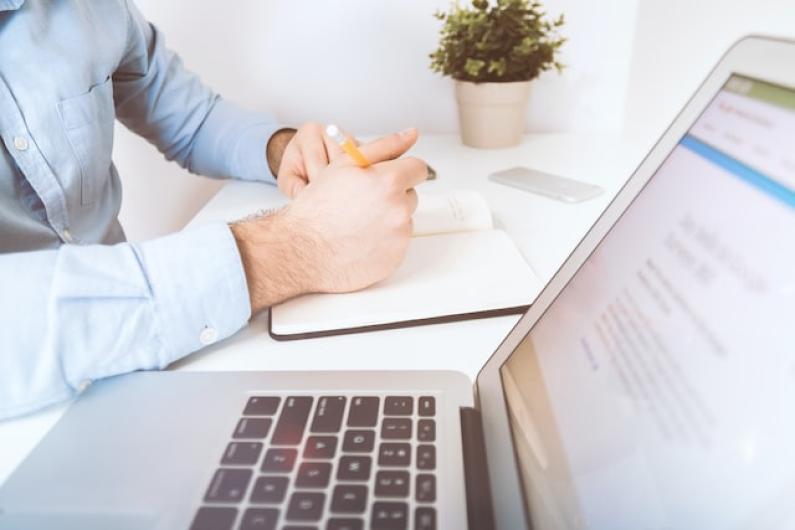 Specialized Business Translations
Do you need to have your letter of recommendation translated for a job application abroad? Below, you will find all the important information you need.
The career boost: Have a letter of recommendation translated
If an international company is looking for new employees it will often specify which documents an applicant should submit through an advertisement. These documents are usually intended to prevent discrimination of any kind and also include an employer's reference.
If you are making a blind application to a company and not through a job advertisement, getting your job reference translated into another language can give you a small but significant advantage over competitors who are applying for the job without this.
A detailed, written assessment from your supervisor is equivalent to a letter of recommendation and should therefore follow any formal requirements. A professional translator can translate your letter of recommendation online, taking into account the specific requirements in the target country. By obtaining a professional translation it shows that you are taking a serious interest in the new job.
The disadvantage of a literal translation of a job reference
Employer's references must be written sympathetically and truthfully and follow established formal rules and the core message is not always directly recognised by a layperson. Moreover, in different languages there are often similar-sounding words that differ greatly in meaning. A professional translator will therefore translate the reference so that the meaning of the content is exactly reproduced in the target language, i.e. they will not translate it literally.
Getting a job reference translated into another language
Employees who want to apply for jobs in other countries usually have a good command of the languages of the target country but translating job references requires much more than good language skills. Many everyday terms are used in different contexts in different languages and even technical terms take on different meanings over time. It is therefore worthwhile using a professional to translate your job reference.
When do I need a certified translation of an employer's reference?
Some companies only use certified translations for applications and others do not require certification at all. The human resources department can tell you whether you should submit a certified translation of your reference. Experienced, sworn translators can translate your letter of recommendation and also certify it directly if you wish.
How well do automatic job reference translators work?
Many websites advertise online tools that will translate job references, often free of charge. Today, good paid translation programmes do a valuable job in everyday life, but even state-of-the-art programmes have difficulties with context. Getting your letter of recommendation automatically translated is therefore not a good idea, because a faulty translation will not give a positive impression to the potential employer.
Translating job references for professional recognition
Many professional qualifications are automatically recognised abroad. In some cases, having your letter of recommendation translated speeds up the process and helps you to gain professional recognition more quickly. Professional translators often know the technical terms used by respective professional bodies and it can therefore possibly speed up the process.
and receive an answer within 24-48 hours
Choose the service you require
Get a quote
Confirm and receive your order
FAQ on translating employers' references
As every letter of recommendation is individual, the cost will depend, for example, on the languages or the amount of text. It is best to obtain a quote from a translation agency you trust.
Even if you have particularly good language skills there is no guarantee that you will achieve a good result, because translating a job reference also requires knowledge of the necessary formal rules. There are differences not only in the usual length, but also in individual technical terms.
Of course, we treat your data and documents as strictly confidential.