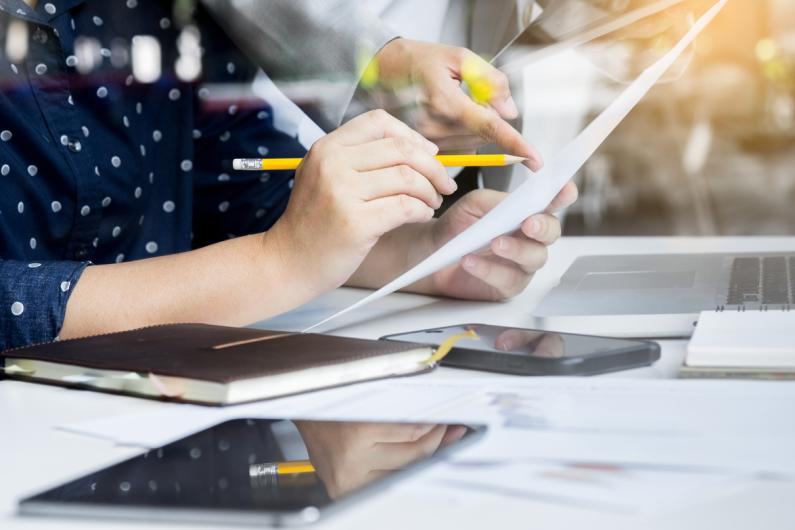 Linguistic Services
Sometimes a translation, even if it is done by a professional, contains errors, or does not meet the client's expectations. In this case, hiring professionals to correct the translation may be the best alternative.
Translation correction in English: what is it?
Have you had an English translation done but the result was not what you expected? If the translated text lacks quality, then you should use a professional to proofread and correct the document. This is a service we offer at Optilingua.
A professional proofreader checks, corrects, and improves the English text, so that the result is fluent and free of mistakes and language errors.
A translator can correct the translation using the source text: in this way, they can ensure that the final text is faithful to the original. However, this type of service is more expensive.
A more economical alternative is for a proofreader to correct the translated text. However, as the proofreader will not be referring to the source text, they will not be able to guarantee the accuracy of the translation and the consistency of meaning between the two texts.
When should an English translation be proofread?
You should have your English translation proofread and corrected if it contains mistakes, especially if the document is to be distributed or if it is a particularly important document (e.g. medical, financial and legal documents).
Here are the main reasons you should use proofreaders for an English translation:
If the document translated into English contains spelling, grammatical, lexical, punctuation, syntactical, or stylistic errors;
If the English translation was done literally, word for word: translations such as these are typically of lower quality and could damage your company's reputation. Hence the importance of using a proofreader to restore fluidity and harmony to the text. A good translation should not show the translator's work: the reader should have the impression that the text has been written directly in their mother tongue. 
If the translation has been done in two different variants of English (British English and American English), or if it has not been done in the right English for your audience. This will need to be corrected, as there are many differences between the two variants of English, in terms of vocabulary, grammar, spelling, etc.
Finally, if the English translation does not take cultural aspects into consideration. Respecting the local culture is crucial. If you use a proofreader, your translation will be of a higher quality, will be better understood by the target audience, and your company's reputation will be preserved.