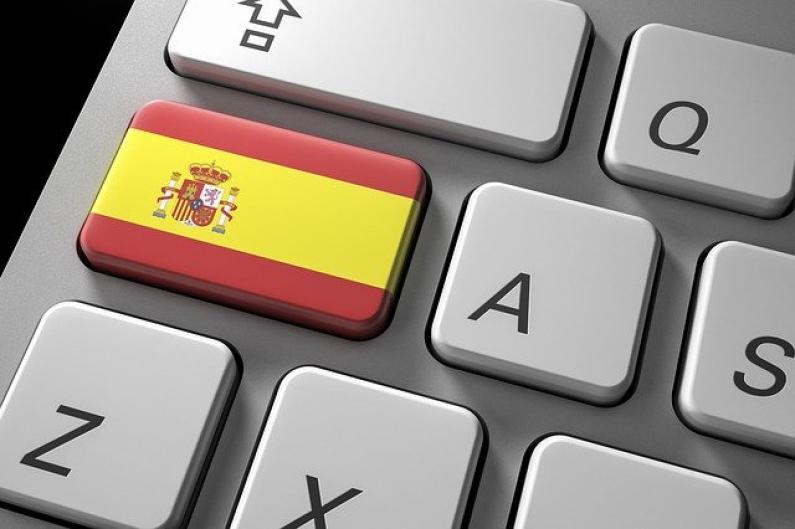 Business News
Spanish nicknames are used in everyday life by Spanish speakers and are an integral part of Spain's cultural identity. Are you planning to move to Spain or to take a trip there? To help you integrate perfectly into the country and speak like a local, here is our list of nine commonly used Spanish nicknames.
Spanish nicknames: a reflection of Spain's cultural identity
Spanish, or Castilian (castellano), is the official language spoken in 20 countries and the mother tongue of 488 million people worldwide. As such, it is the fourth most spoken language in the world after English, Mandarin and Hindi.
The language varies from one Spanish-speaking country to another, in terms of pronunciation, vocabulary, and idiomatic expressions etc.
In Spain, with its 17 autonomous communities – comunidades autonomas  – and 50 provinces, there are many language variants and several regional languages (Galician, Catalan, and Basque etc.)
Each region has developed its own expressions and linguistic nuances, and this includes the use of Spanish nicknames.
People use nicknames to address someone in a friendly manner, usually a close friend, family member or colleague. Spanish nicknames are part of everyday language and reflect the jovial and chatty nature of the Spanish people.
Nine commonly used Spanish nicknames and their origin
Majo/a
This Spanish term originated in the Castilla y León region of north-west Spain. It is used to address or describe a friendly person. According to some hypotheses, the term majo comes from the Hebrew maho used by the Spanish Jews to refer to a calm and benevolent person. In the 18th and 19th centuries, the term majo was also used to describe a working-class person from Madrid.
Guaje
This Spanish nickname is used in the Asturias region, on Spain's north-west coast. The word is said to come from the Nahuatl word (a Mexican dialect) 'uaxin', which literally translates as "child, little boy or young man". It is commonly used for a friend or acquaintance.
Meu
From the Latin meum, which means "my or mine", the term meu is used as a Spanish nickname in Galicia.
Co
This nickname is said to have been created by an Aragonese so the people of the Aragon region could address each other in a friendly way therefore strengthening a sense of belonging in the community.
Tete/a
Used in the Valencian Community, the nickname "tete" is used to address a little boy and "teta" to address a little girl. It comes from the Catalan noun xiquet ("boy").
Acho/a
This popular Spanish nickname is typical of Murcia, a region in south-east Spain. It is an apocope of the term muchacho and is a very common way of greeting or addressing someone familiar.
Illo
This typical Spanish nickname from Andalusia is the diminutive of chiquillo ("little boy"). It is used in a friendly or emotional context.
Muyaya
Muyaya is an expression used in the Canary Islands. The term has been adapted from the Spanish word muchacha, which means "young girl".
Tio/a
Common throughout Spain, this term literally means "uncle or aunt", but is actually used when addressing friends, family or colleagues informally.
Spanish nicknames in Latin America
In Latin America, people also use many nicknames to address people and their usage varies greatly from country to country.
Here are some examples of typical Hispanic nicknames from Latin America:
Che in Argentina
Chavo or Gueÿ in Mexico
Parcero / Because in Colombia
Mino/a in Chile
When you should use Spanish nicknames?
Spanish nicknames can be used in many situations and here are some examples:
To call out to someone you recognise in the street
To gently admonish a friend or child,
To say hello to a relative or acquaintance
To communicate with colleagues
In informal messages such as a text message
To express enthusiasm, surprise, compliment or to attract the attention of someone in a conversation.
How to translate Spanish nicknames?
As is the case with idioms, Spanish nicknames often lose their meaning when translated literally. This is because these terms are the result of a long cultural heritage and many linguistic influences.
However, you can find some equivalent nicknames in some languages. For example, to translate tio/a or acho/a, you can use the following terms: bro in American English, mate in British English or mec in French.
When translating texts that include Spanish nicknames, idiomatic expressions or any other cultural references, you should use a professional, experienced native speaker who is familiar with the cultural and linguistic nuances of the language and country. Clumsy translations of expressions such as these can lead to errors and can have a negative impact on a company's reputation.
At Alphatrad, thanks to the know-how of a network of professional native translators, we offer translation services from or into Spanish, and nearly a hundred other languages, and we have the utmost respect for the local culture. Your content is directly usable and your company's brand image and reputation is unaffected.
and receive an answer within 24-48 hours
Choose the service you require
Get a quote
Confirm and receive your order
FAQ on Spanish nicknames
Spaniards have a compound surname, which includes the father's name and the mother's name. It is customary for the father's first surname to be placed first, followed by the mother's first surname.
The Spanish language contains many romantic nicknames, such as mi amor ('my love'); cariño ('darling'); mi cielo ('my darling' / literally 'my sky'); mi vida (literally 'my life'); corazón ('my heart'). In Spain, affectionate nicknames such as pichoncito ('my little bird', 'my chick') and bichito ('my flea') are also commonly used.
Some of the most common Spanish male names are: Juan, Jorge, Pablo, Alejandro, Alvaro, and Hugo and some of the most common Spanish female names are: Lucia, Maria, Paula, Daniela, Sara, Julia, Lucia, Maria, Paula, Daniela, and Sara. However, name trends vary greatly from one Spanish region to another.
In Spanish, it is also very common to use diminutives. For example: Pepe, Pepito: José, Nando: Fernando, Nacho: Ignacio, Merche: Mercedes, Chema: José Maria, Manolo: Manuel, Quique: Enrique, Paco, Paquito: Francisco, Tere: Teresa, and Pili: Pilar.