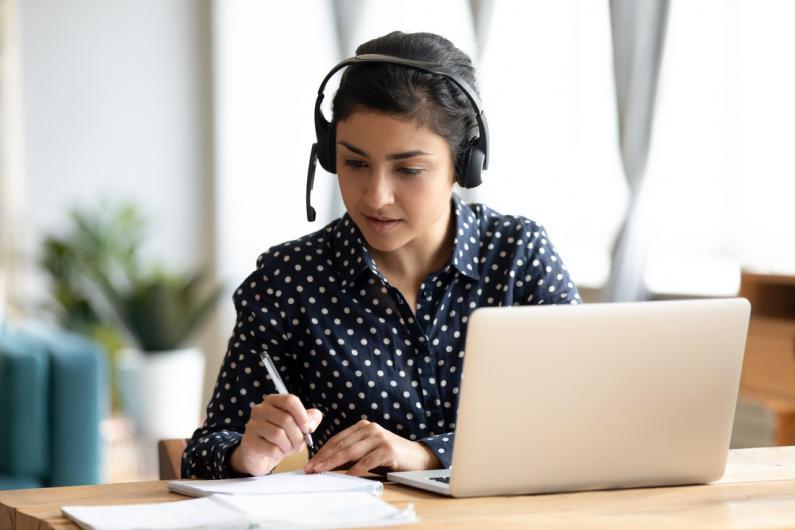 Specialized Business Translations
Many companies and a large majority of public bodies use tenders to select their service providers. If you want to take part in an international contract, you often need to translate the document to be submitted. To increase your chances of winning the contract, you need to know how to translate a tender.
The value of international tendering
Tenders are used to find a provider to supply products or services at a reasonable price while respecting the technical constraints set out in the specification. The main objective is for bidders to compete with each other, in order to obtain the best quality/price ratio.
In multinational companies, the tendering process is often handled at head office and the document is published in English, which is the most internationally used business language. Even if it is a contract for a local market, the proposal must be in that language.
Smaller local companies can issue an international call for tenders. This enables them to cover a larger area in the search for suppliers. For example, a company in London can offer a contract to a German company and it will then become necessary to provide a document in that language to interest potential contractors or suppliers.
Why translate a tender?
When you operate in new markets that do not use the same language as your company, you need to communicate in that language. However, drafting a tender is not just limited to the fluent or commercial command of a language, sound knowledge of specific technical language is also necessary to produce a reliable document.
The best thing to do is to write the tender in your usual working language and then have it professionally translated. This will make it more likely that you will find bidders who meet your exact requirements.
How to translate an invitation to tender?
Have you decided to issue an international invitation to tender? There are several methods of translation, some of which are not highly recommended because of their poor results. However, it is worth including them below to help you understand their respective merits:
> Machine translation
Free online machine translation tools, such as Google Translate or Microsoft Translator, simply compare sentences in a huge database and suggest these sentences without checking their quality. No linguists or translators are involved. While the results are more or less usable for everyday documents, they are not suitable for professional content, such as invitations to tender. This type of translation brings with it a high risk of error.
> Computer-assisted translation
Although more accurate than machine translation, computer-assisted translation still does not involve a human translator. The effectiveness of the translation will depend on the sophistication of the software or SaaS (Software as a Service).
To remain faithful to the original document, written in English, you are strongly advised to limit the use of computer-assisted translation, particularly in technical, legal and financial areas where each word has a legal value.
> Human translation
This is the best option for a successful tender translation. By using a professional translator, you can choose their area of expertise. This will allow them to adapt the translated document to the cultural and technical requirements of the target language for more accurate results. Subtle nuances will be better transcribed thanks to the translator's creativity.
Beyond translation, what are the strengths of an international tender?
You may have a high-quality translation, but if the source document is flawed, the process of disseminating it will not be cost-effective. You should therefore be aware of the constraints of writing such a document:
For organisations and local authorities, tendering should be done in accordance with specific internal policies. For example, an organisation working in the environmental protection sector will specifically address bidders who can comply with environmental requirements. Specific particularities should therefore be clarified in the invitation to tender.
You need to know the legal constraints of the market you want to enter. There are many differences in procedures for awarding contracts.
You need to be aware of potential competitors to be able to propose an offer that is both profitable and advantageous for both parties. Market studies provide information on the usual costs of companies operating in the field and this will enable you to draw up an estimate that will serve as a benchmark for analysing tenders.
Before embarking on an international tender, you need to be aware of your company's financial capacity. You need to be able to absorb any defaults. If the cash flow is too low to finance the project, it will be impossible to cover the risks. If your company is in good shape, you can take out specific insurance which can be included in the proposals.
You need to be aware of the way your invitation to tender is presented. In addition to using your company colours and branding consider including some visual elements that evoke the culture of the target country.
When translating your invitation for tender, you can request an identical reproduction of the adopted graphic design. The translator will work with a graphic designer to calibrate the design with the translated content. To speed up the process, consider sending an editable source. Do not hesitate to illustrate your documents for better visibility. Also add a summary of the tender with the main highlights at the very beginning.
You should perhaps consider taking a course on public procurement to maximise your chances of attracting the best suppliers.