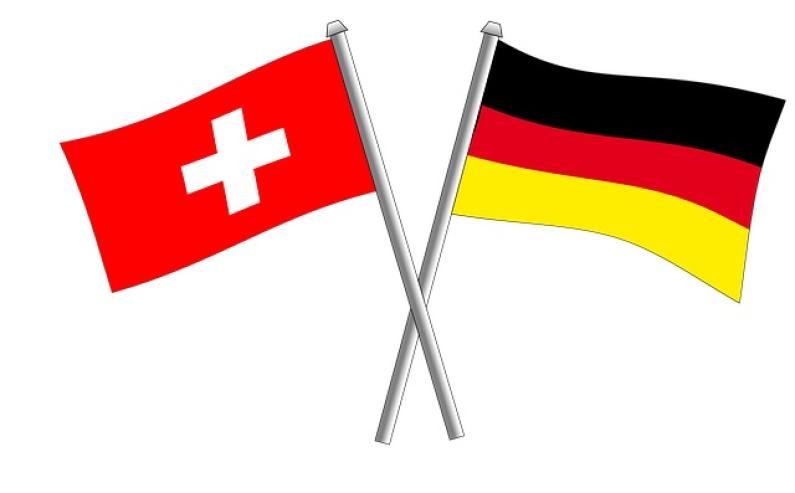 Business News
There are striking differences between Germany and Switzerland and the two countries do not always agree. One point of friction concerns the length of the border between the two countries. According to the Swiss the border is 363 kilometres, while the Germans believe it is 316 kilometres. The reason for the different figures comes from the course of the border on the Obersee Lake – which is part of Lake Constance.
This disagreement does not affect the good relationship between the two countries though. However, there are some differences that are quite noticeable in everyday life.
Germans speak quickly and are more direct
Unlike in Germany, people in Switzerland speak not only German, but also Italian, French or Romansh, depending on the region. The Swiss take time when speaking and if the person they are talking to is just babbling away, it annoys them slightly. However, it is considered extremely impolite to interrupt someone, so Germans have to be patient when they are conversing.
This difference is also apparent in business correspondence, because the Swiss take their time addressing each other and politely make requests, rather than demands, whereas Germans usually get straight to the point with their colleagues.
Titles, small talk and job interviews
In Switzerland, official titles are less important than they are in Germany. If a German introduces themselves directly with their title, they will likely earn a pitying smile, because the Swiss don't attach much importance to official status. It is much more important to the Swiss that their counterpart can apply their knowledge to the job required. The Swiss also take a few minutes at the beginning of a meeting to get to know someone. In Germany meetings tend to be shorter and there is less small talk.
There is less job competition in Switzerland than in Germany, because there are fewer applicants for each vacancy and official titles are not worth mentioning anyway. A job interview in Switzerland is more of a conversation on a professional level, whereas as an applicant in Germany you need to list all your personal skills and strengths.
Small, subtle differences in business
Business dealings between the Swiss and the Germans are of course not uncommon. But many attempts to secure business deals with their neighbours fail. This is partly due to the fact that the Swiss are not very interested in business plans, whereas in Germany you absolutely have to provide one.
In Switzerland, being down-to-earth is an important factor in establishing business relationships. You have to be authentic and you should not exaggerate if you want to open doors in Switzerland. In Germany, on the other hand, people focus on plans and visions for the future.
Decilitres, envelopes, and washing days – the differences in everyday life
In Germany, millilitres are used as a unit of measurement for cooking recipes, whereas in Switzerland, people work with decilitres and this sometimes leads to minor problems with conversion of measurement, especially with solid ingredients.
In Germany, people fold their letters two or three times so they will fit into an envelope, because they mostly use DIN C6 or Din lang there. In Switzerland, they use size C5 envelopes and they only need to fold a sheet of paper once.
Another difference between Germany and Switzerland concerns rented apartments. In Germany, tenants buy their own kitchen units and appliances and there is only a connection for washing machines in rented accommodation. In Switzerland, the landlords provide kitchen units and electrical appliances and there are washing machines in the cellar for the tenants. Each tenant is allocated a specific day to do their laundry.
FAQ on cultural differences between Germany and Switzerland
In Switzerland, people always write "ss" instead of the eszett (ß), which can be found on every German keyboard. Therefore, this key is missing on Swiss keyboards. In addition, there are French characters on Swiss keyboards, such as the Ç with cedilla, because French is the official language in some parts of Switzerland.
Although Switzerland is not a member of the EU, its economic ties with Germany and the rest of the EU are important for both sides. Switzerland exported about 18 percent of its goods to Germany in 2018 and about 27 percent of its imports came from Germany.
Switzerland specialises in the production of high-quality watches. Chocolate and cheese are other products from Switzerland that Germans like to buy. Conversely, the Swiss love German beer, drive German cars and buy machine parts from German steelworks.