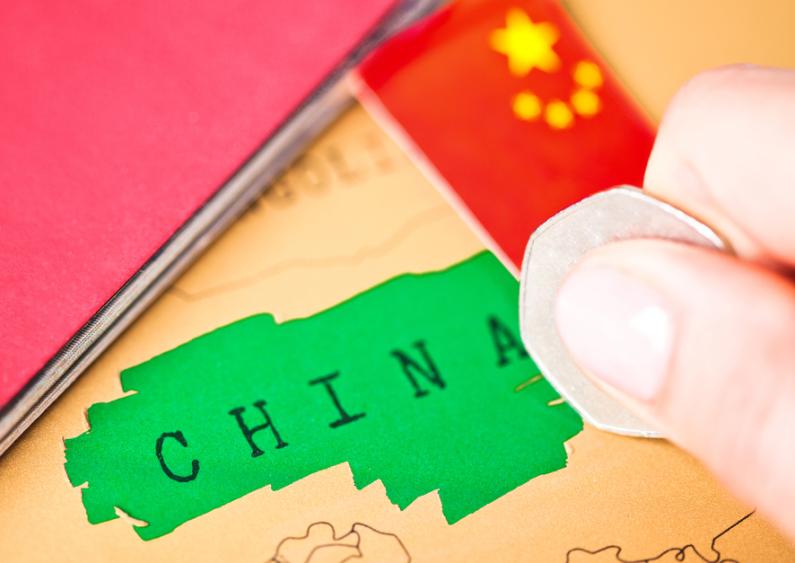 Business News
Due to the size of its market, its economic dynamism and its low production costs, China is a very attractive destination if you want to start a business or set up your business there. However, relocating your business to China involves several steps and rigorous procedures.
What are the advantages of the Chinese market and why should you set up in China?
With a GDP of $14.34 trillion in 2019, and an average annual economic growth of 8%, China is the world's second largest economy after the United States. The country is therefore now a major player on the international scene and a recognised gateway to Asia.
For foreign project holders, investors, and entrepreneurs, setting up a company, a subsidiary or any other commercial unit in China gives you access to a market of 1.4 billion potential consumers.
Furthermore, it is possible to produce goods in China at very low costs (production, construction and transport are very cheap). Labour is also cheap. As proof of the country's attractiveness, 430,000 foreign companies have chosen to set up in China.
Finally, the People's Republic of China joined the WTO (World Trade Organisation) in 2001. This makes it much easier for companies from all over the world to start a business there. Indeed, the country has reduced its customs tariffs considerably and has removed a large number of restrictions linked to international trade.
What are the challenges of starting a business in China?
Despite the many advantages of relocating to China or expanding your business on Chinese soil, there are several challenges you need to overcome.
There are many regulations regarding the establishment of a company in China. The conditions of access to the Chinese market can vary according to the sector of activity and the province.
In addition, many social media channels are censored, such as Twitter, Facebook, and YouTube, which can complicate your communication strategy, and may mean you need to adapt to local tools and trends.
It is also important to know that intellectual property is often infringed in China, hence the importance of legally protecting your business project.
The language barrier and cultural differences can also pose further challenges for foreigners. Social codes are very strong, even in the business world.
Whatever stage you are at in establishing your business in China (legal procedures, signing a commercial contract, negotiation, subcontracting...), you need to know and respect the cultural customs in force in the country and particularly in the province and city concerned. China has 7 different languages and numerous dialects, and there are therefore major disparities between languages, cultures, and consumer habits, needs and expectations from one region to another.
How do you enter the Chinese market?
Are you determined to realise your goal of setting up business in China? Whether you want to create a company, set up a head office, a representative office, or a production site, it is important to follow a few key steps.
Analyse the market and identify growth sectors
The Chinese market is very complex and extremely vast. It is therefore essential that you undertake a preliminary detailed market study. The study should analyse supply, demand, opportunities, strengths, weaknesses, threats, competition, and consumer needs, etc. You will then need to adapt the offer, positioning, and growth strategy according to these different factors.
Moreover, it should be noted that China is very competitive in certain sectors, such as: manufacturing, agriculture, mining, the service sector, tech, fintech, etc. It is notably a leader in e-commerce.
Which city should you choose to locate your business in China
With a surface area of 9.597 million km2, China offers diverse and varied opportunities for setting up business. There are numerous large, dynamic, attractive cities which are available to you as potential destinations. This is particularly true of Beijing, which has 20 million inhabitants, Shanghai, which has more than 26 million inhabitants, and Shenzhen, Canton, Hong Kong, Wuhan, etc. When choosing a city you should consider your field of activity and assess the level of supply and demand in this sector at the local level.
Carry out administrative and legal procedures
Although China is open to international companies, some investments are particularly encouraged by the government, others are more restricted, and others are strictly forbidden. You should therefore consult the Catalogue of Encouraged Industries for Foreign Investment, which classifies sectors into three distinct categories:
Sectors of investment encouraged: health, culture, social work, technical services, the financial sector, transport, etc.
Restricted investment sectors: the creation of higher education institutions, hospitals, agriculture, etc.
Prohibited investment sectors: production and broadcasting of television programmes, the sale of tobacco, legal advice on Chinese laws...
You will then need to find out about the legal requirements for foreign investors and the administrative procedures specific to your sector of activity, the municipality concerned, and the type of company you wish to create.
Find a local partner
The procedures for registering a company in China are quite tedious and you need a good knowledge of the workings of the Chinese administration. The best way to do this is to use an organisation or to find a local partner to help you with these procedures. You can, for example, contact a Chamber of Commerce, which support entrepreneurs when they are setting up in China. This will also be very useful to help you understand the local culture, the specificities, and the requirements of the Chinese market.
Choose the type of company to be created
You have several options when setting up a business in China and you can choose between the following legal structures:
a representative office: this is the simplest option, but it does not allow you to sell or buy in China.
an equity joint venture (EJV), or its simplified form, a co-operative joint venture (CJV): these require a local partner. This is a structure that is highly encouraged by the government.
a wholly foreign-owned enterprise (WFOE): this allows you to set up in China without having to go through a local investor, and it offers a lot of autonomy and flexibility.
Each legal structure is subject to legal regulations, administrative procedures, and financing arrangements. In addition, the permitted activities may vary according to the type of company created. You should therefore seek professional advice.
Using a professional translator
As mentioned earlier, there are many different languages in China. Mandarin is one of the most difficult languages in the world to master and language barrier can be a major obstacle when starting a business in China. To simplify exchanges with local partners, you should use the services of a translator whether it is for:
obtaining sworn (certified) translations for your official and legal documents when setting up your business
translating your website, marketing, commercial and institutional documents into Chinese
using an interpreter when dealing with local partners
translating financial, legal or technical documents.
and receive an answer within 24-48 hours
Choose the service you require
Get a quote
Confirm and receive your order
Answers to your questions about starting a business in China
To set up in the Chinese market, the safest thing to do is to use an expert, or an organisation that can guide you in every step of your establishment in China. This Asian market is complex and very vast. It is also subject to numerous codes, regulations and cultural customs that must be respected if you are to set up successfully in the country.
China, with a population of 1.398 billion, offers foreign investors the opportunity to access an extremely large and diverse market. Foreign brands are highly valued and are synonymous with quality for consumers. High-end products, luxury goods, fashion and cosmetics are particularly popular. As China is a member of the WTO, exports to the country are also simplified.
Outsourcing to China has a number of advantages for Western companies. This is because China has a very large, skilled workforce that will not incur the same expense as in Europe or North America, for example. However, this varies greatly depending on the region.