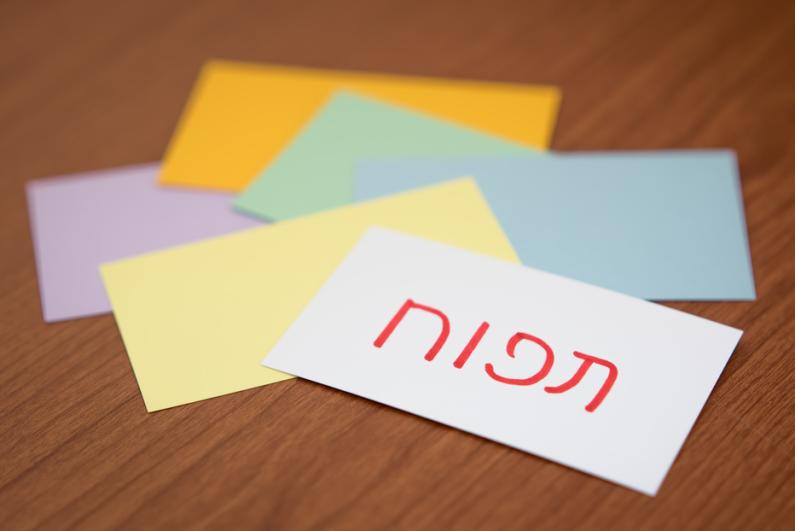 Specialized Business Translations
Spoken by almost 10 million people internationally, Hebrew is the official language of the State of Israel. Translating documents into Hebrew may therefore be necessary in many cases. Here, we look at the specificities of Hebrew and the peculiarities of translation from and into Hebrew.
Hebrew translation: what you need to know about the language
Hebrew is an ancient language, considered to be the "holy language" because the five books of the Torah were written in Hebrew. Classical Hebrew is the language used by the Jewish religion, and differs from modern Hebrew, which is used every day in Israel.
Hebrew is a Semitic language, like Aramaic or Arabic and is read and written from right to left.
Hebrew is a fairly complicated language to master, and can be a real translation challenge. Indeed, the language has its own alphabet, made up of consonants only (this is called a "consonant alphabet", or abjad).
When to translate your texts into Hebrew?
In Israel, a large part of the population is fluent in English. However, translating your communication material into Hebrew can be of great added value and allow you to stand out from the competition, because, Hebrew has a strong cultural heritage.
Whatever your core business (retail, marketing, financial, legal, industrial...), translating your website and your various communication media and channels into Hebrew may therefore be necessary if your company is aimed at an international audience. By communicating with your audience in their native language, you are more likely to attract leads. It also strengthens your brand image, which is a considerable asset.
In addition, there are nearly one million Hebrew-speaking people outside of Israel (for example  in North America, Brazil, Argentina, Australia, and France etc.).
Translation into Hebrew will therefore be very useful if you are planning to internationalise your services or products, if you are considering setting up a branch in Israel, or if you need to communicate with Hebrew-speaking people from time to time.
Translation into Hebrew may also be necessary in the case of expatriation or settlement in Israel. In particular, you may be required to provide legal documents translated and certified in the local language.
How do you translate your documents into Hebrew?
Translating from or into Hebrew presents some challenges. Hebrew is a complex language, with its own alphabet. In addition, linguistic and cultural nuances are common in translation, and even more so in a language with such a strong cultural background.
To guarantee the quality and reliability of your translation, it is best to use a professional, native Hebrew-speaking translator.
At Optilingua International, all of our translators translate into their mother tongue, and most of them live in the country of origin, which in this case is Israel. This enables them to guarantee you the highest level of quality: they know how to grasp all the linguistic and cultural subtleties, thanks to their perfect command of oral and written language.
Moreover, their level of expertise in the sector targeted by the translation (commercial, financial, medical, legal, etc.), as well as their in-depth knowledge of the local culture, guarantees you an impeccable translation, whatever the language pairing concerned: English-Hebrew, German-Hebrew, French-Hebrew, Italian-Hebrew, Dutch-Hebrew, Spanish-Hebrew, Portuguese-Hebrew etc.
FAQ about our Hebrew translation services
The cost of our Hebrew translation services depends on factors such as the number of words, the language pairing involved, the level of complexity of the document and the degree of expertise required. To find out the exact cost of your translation, please request a free online quote now.
At Optilingua International, our extensive network of translators allows us to provide a professional Hebrew translator who specialises in your sector of activity. In this way, we are able to translate all of your documents, whatever they may be (commercial, legal, financial, medical, technical...).
The time spent translating into Hebrew varies according to the volume of text to be translated, and the technical level of the document, amongst other things. If you require an urgent translation, you can opt for the priority option: with this option, you will receive the final translated document within a few hours.