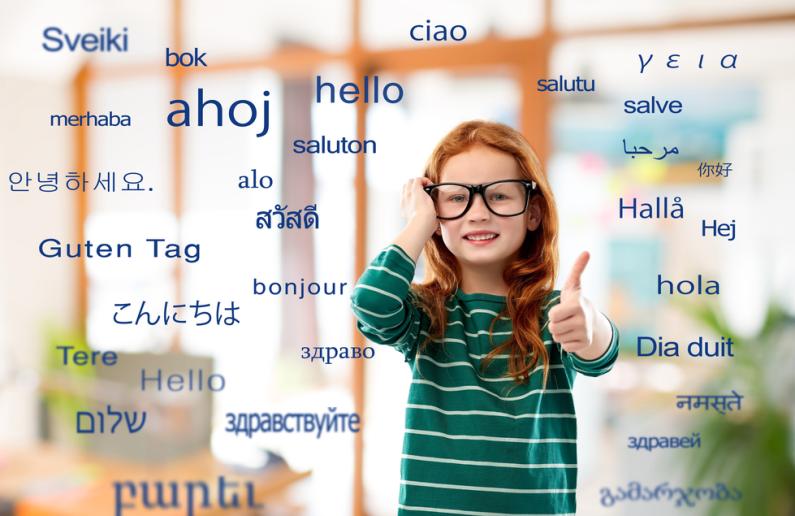 Linguistic Services
The terms "multilingualism" and "plurilingualism" are very often considered to mean the same. However, they have very different meanings.
Plurilingualism: what is it?
The terms 'plurilingualism' and 'plurilingual' should be used to describe someone who speaks several foreign languages. Generally, if someone is fluent in two languages (mother tongue plus one other language), they are bilingual; if they are fluent in three (mother tongue plus two other languages), they are trilingual.
If someone speaks more than three languages,  they are plurilingual.
Plurilingual people are easily able to express themselves in these languages in different social groups.
For example, a Swiss who speaks German, French and Italian is plurilingual or a polyglot.
What is multilingualism?
Multilingualism often refers to a territory (country, region, continent...), a social group (company, school...), or a type of medium (a book or e-book, a website), in which several languages coexist.
Switzerland is a multilingual country with four official languages (German, Romansh, French and Italian). Other multilingual countries include South Africa, which has 11 official languages, Belgium with three languages (Dutch, German and French), and Canada, where both French and English are spoken. Many countries in Africa and Asia, especially former colonised countries, are also multilingual.
France and the UK, on the other hand, are unilingual (or monolingual) countries, as they have only one official language: French or English.
A school will also be multilingual if courses are taught in several languages. Similarly, a website that is translated into several languages can be defined as multilingual.
When to use multilingualism and plurilingualism
As mentioned before, the terms "multilingualism" and "plurilingualism" have different meanings. While they both refer to languages, they cannot be used in the same way or in the same context.
This is an important distinction, and as such has been highlighted by the Council of Europe.
and receive an answer within 24-48 hours
Choose the service you require
Get a quote
Confirm and receive your order